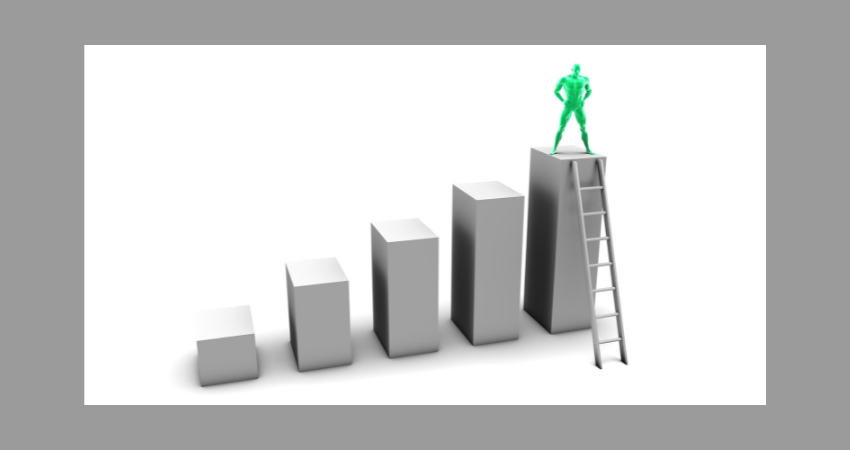 Whether you're working with a new business or redefining yourself for 2022, it's a perfect opportunity to empower your USP and ramp up your sales, leads, and visibility. Your Unique Selling Position needs three specific elements to make that happen. It needs M.A.C. I'll show you how.
A "new look" Boosts Confidence Just like an Empowered USP
In my clinic work as a skincare and permanent makeup professional, I helped many clients restore their confidence. Unfortunately, medical issues, a toxic environment, and age can all make people lose confidence.
And some had just come out of a divorce. So I always started my relationship with clients with a Discovery Consultation. What did they need, and how could I help them…
When I escorted Nancy to the consultation area, it would have been hard to miss her red eyes. Nancy looked in her mid-fifties, and I was sure she had been crying.
"Every client has a story, Nancy. Tell me yours so I can learn how I might be able to help."
Nancy seemed to sink into the little settee. Then, finally, she took a breath and let it out with a deep sigh.
"My husband of 25 years left me six months ago for a woman young enough to be our daughter. I feel crushed and old."
I extended my hand and gently laid it on her arm. "I m sorry. Have you seen a counselor? That helped me when I went through a divorce myself."
"Oh yes, I started with her straight off. She has helped a lot. I recognized it wasn't my fault. My husband and I had just grown apart. So now I need to get myself back together and move forward.
"My counselor suggested it's time for me to take care of myself. So I'm thinking of a new look and maybe some permanent cosmetics."
"Well, the good news is, you have lots of options, and there are definitely some things we can do. It's kind of like giving your house a fresh coat of paint. You feel that pride of ownership. We need to help you feel that way again about yourself."
She smiled at the analogy. "I could use that."
Six months later, Nancy dropped by to show off her finished new look.
What do you think? She asked, beaming. With one hand, she fluffed her new hairstyle, and clearly, she'd been to a doctor I'd suggested to smooth the signs of aging without surgery.
"You look amazing! And I Love the new cut and color. They enhance your new brow design, and you look ten years younger."
I'd seen the same outcome many times. People felt better, had more confidence, and were ready to take on the world. And I've seen the same kind of metamorphosis in my writing for clients.
Empower Your USP to Change Lives
When Linda came in to see me, she was looking for a new career. I asked her to tell me why. She had been an educator and medical massage therapist until some injuries and then surgical mishaps took her away from her business for three years. It was gone.
Instead of guiding her through an expensive re-education, I suggested focusing on her expertise. Afte we talked, I completely revamped her website and her USP message.
This woman was incredible at dealing with pain. She stopped my carpal tunnel pain in less than 10 minutes.
So I took her from a pampering spa massage practitioner to the highly trained educator and medical therapist she was.
When we talked about the changes six months later, she said, "Do you know how good you are? You changed my life. I was ready to dump living, and you brought back my purpose, and I'm thriving, because of you."
Here's Something Often Missed.
Consider thinking of your USP as a headline, a tagline, or a slogan. Empower your USP with your core idea, a promise, and be benefit-driven.
Even if your business model hasn't changed, the world you're doing business in has. Did you know studies show 75% of all companies have done rebranding since 2020?
So It makes sense that every business needs to tweak their USP or the way they present it to the world. They want it to fit the new world, impacted by Covid, better. And they want it to carry them into the endemic future.
3 Keys to Creating a Compelling, Empowered USP
Every good USP needs to have three attributes, M.A.C.
It needs to be
- Memorable,
- Actionable,
- Customer-focused.
Discover How to Make Your USP
Memorable
It's best to keep listening to what your customers are saying and how they may be changing. If you stay in business long enough, you'll need to update to keep your brand viable.
Go back to what your customers love about you, your strengths, and the opportunities you discovered in your SWOT analysis. Start with lists or notes…
How can you best make use of your strengths?
What are your core ideas?
What benefit-based promise can you offer?
Often I find an outside set of eyes and thoughts that can help you discover something so close it's easy to miss. I'm happy to be that set of eyes and thoughts for you.
Make your USP
Actionable.
As you craft your USP, think about what action you want your prospect to take.
Do you want them to contact you, sign-up, or buy something? Make it easy for your prospect to understand and take action.
In this article, I'm providing actionable steps you can take to re-evaluate your unique selling proposition. I do that with action verbs.
These are verbs that indicate something should happen. The action may be physical, like run jump, start, or grab. They can also be mental. For example, ask, make, think, or create.
Empower your USP with
Customer-Focus

.

Your USP needs to be both benefit-driven and customer-focused. What will be the "win" for the person who responds or takes action?

Think about your benefits. Will they feel better, enjoy life more, discover something new? Include "you" if you can. That puts the focus squarely on how you help your reader.

Recently I updated my brand. I revamped Judith Culp Creative Copy into JCP Wellness Copy. It has an improved USP, and I converted it into my tagline. While my offers haven't changed, the benefits to my reader are more straightforward.

Message me if you need help discovering your ideal clients and adding the M.A.C elements to your USP.

Related content to empower your USP:

Strengthen Business Bones to See Your Growth Quadruple
---
Judith is a Wellness Copywriter Marketer who uses persuasive SEO information content and consulting to help clients get more web traffic, sales, and better Google rankings. [email protected].