As an owner or marketer, your brand is the core of your business's success. Your brand's unique selling proposition, USP, is your business bones. Your business skeleton makes your brand stand out from the competition.
While people all have the same bones, your skeleton is uniquely yours. The same applies to your USP. You need to discover the unique twist that sets you apart from your competition. That uniqueness is your business bones.
Then you use your skeleton or bones to build your business success.
It's well worth the time and effort to identify your business bones. Your marketing should share that message. However, I've found that sometimes, you need an outside view to uncover those answers.
This story isn't sweet; it's as real and true as it gets. But unfortunately, it also shows how your business might look without a good skeleton…
Child Born Without Bones
Imagine your baby born without bones. It happens for one child in 100,000.
Janelly Martinez-Amador is an adorable little girl born with the most severe type of Hypophosphatasia (HPP). She was born with practically no bones.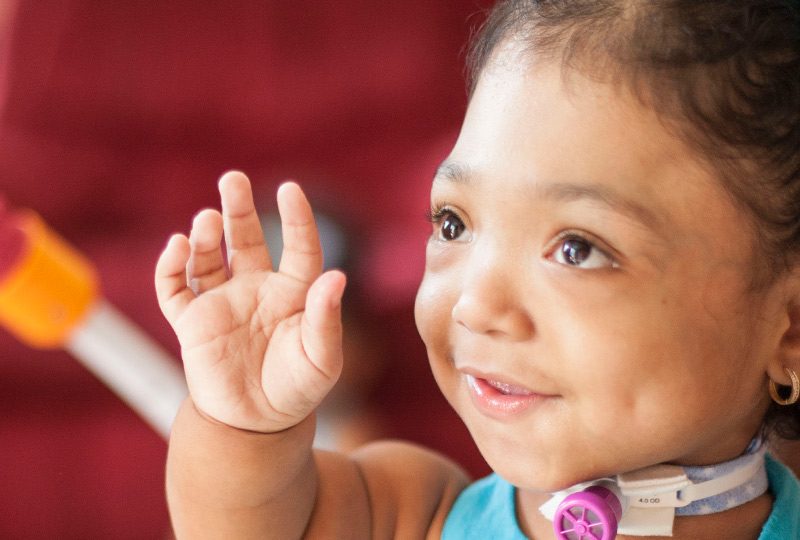 I met her via a YouTube video, and her story brought tears to my eyes.
Who knew? HPP prevents bones from mineralizing and getting strong...
Janelly's ribs were so weak she couldn't breathe on her own. She couldn't grow bones, and the ones she had were constantly breaking down. The average survival rate is one year at best. But Janelly's case was severe.
Her parents were devastated but wouldn't give up on their baby. "She was becoming smaller and more fragile and weaker," said her mom Janet. "We would carry her on a pillow because we couldn't carry her in our arms. Her body was almost like liquid."
The doctors told them Janelly could die that day or tomorrow. Most babies with this condition don't survive their first year.
So staff dressed her in an adorable little pink dress, and the hospital photographer took her picture. It was a keepsake for her parents.
And Janelly, with her adorable dimples, kept breathing with medical intervention.
"Janelly was coming home to wait for the moment," said her father, Amador. "There was nothing anyone could do. We asked God that he wouldn't take her from us, and said that we were going to fight and fight with everything we had. Something had to happen to save Janelly's life."
The baby hung on long enough for one last chance at life. And her parents did everything conceivable to keep her healthy and strong.
"This family was remarkable in the faith that they demonstrated that they would do whatever they could to provide for her care at home until a cure or treatment was available," her doctor Paul Moore shared. He kept telling a research colleague about Janelly as he knew they were developing an experimental drug for HPP.
Two years later, the drug became available. "She could die," Janet shared in an interview. "That's what the doctors told us. But we had to believe." At two years and eight months, she joined the clinical trial. At just 19 pounds, she was the smallest and most severe case. 
It required trips to the hospital three times a week; each visit took two hours. Long, tedious hours of worry.
Other children started to show progress in just three weeks.
Not Janelly. She was the most severe and had entered the trial at an older age than the other babies.
They were afraid it wasn't working. But eight months later, "I can feel bones in her fingers," her mom told the doctors, "and she seems stronger." X-rays confirmed it. The drug was working! Janelly had started to grow new bones.
Imagine your business
Imagine your business with no bones. If you haven't identified your USP, that's the struggle it's facing. Janelly needed a miracle drug, but they don't exist for businesses.
Fortunately, the answer may be less drastic. You may need more clarity on what makes you unique to strengthen your business bones.
The more clearly you have identified your USP, the stronger your bone framework. The stronger this skeleton, the easier marketing becomes.
Discover, then use those bones so your target audience knows why they want You as their solution.
I've seen this repeatedly with first my students and now my clients. The stronger the USP, the stronger the business growth. It makes perfect sense because it's the skeleton, the backbone of your business.
Add this secret sauce for quicker growth
It's hard to sell people something they need.
It's easy to sell them something that fulfills a desire. Why? Because people buy with their emotions, then back it up with facts or proof.  
Identify the prospect's desire and attach your offer to it. Your USP satisfies their desire making your product or service irresistible.
People will happily spend their money to satisfy a desire.
3 companies that amplify business bones results
If you look at the most successful business models, they use their USP as the framework for every part of their marketing.
Talk to and listen to your target audience. Identify the emotional need, then tweak and differentiate your brand USP from the competition. Make it clear you can fulfill the desire you discovered.
FedEx, Canva, and Hello Fresh use these techniques for diverse audiences. Each is memorable, tangible, and customer-focused. Which style fits your business best?
Is FedEx your inspiration?
FedEx distilled their USP bones into "When it absolutely, positively has to get there overnight."
The tagline is memorable and was even more so when FedEx launched its campaign in the 1970s. Then, it was a bold, impressive statement that you could get a package the next day.
It's tangible because FedEx has the infrastructure to deliver on its promise. FedEx got the package there, and they did it on time. Meeting the deadline still sets them apart.
And the system works because it is intensively customer-focused.
How could a Canva style fit you?
Canva differentiates its USP bones as "empowering the world to design." 
In my book, Canva has succeeded. As a non-graphic artist, I can quickly assemble any graphic I need personally or professionally. My copy of PhotoShop is retired. My stress level is down.
The tagline is memorable and delivers in its ease of use. An amateur can turn out a great-looking graphic using drag-and-drop technology. 
Canva listened and discovered the missing segment in graphic artistry programs. While most focus on a graphic specialist, Canva invites the world to come and play. They turned their simplicity from a weakness to a strength.
Want to make a bold claim like Hello Fresh?
Saying you are "America's Most Popular Meal Kit" is a bold claim. When they share the tag, they support it with the why - because we save you serious time, money, and stress.
Less time shopping and deciding, so less stress. Money savings because you receive the precise ingredients needed to fix the meal. No waste.
The reader assumes it has to be good as the most popular meal kit out there. And for the stressed-out multitasking cook, easy and timesaving is a huge pain point.
Hello Fresh fulfills the prospect's desires, so they subscribe.
Now that you know how to strengthen your business bones
Before I go, I'm sure you want to know how Janelly is doing.
Her progress was slow, but the drug kept working. By the time she was six, she bounced and danced to music in her walker. The drug was approved in 2015 and is helping children around the globe. Against all odds, Janelly grew bones.  Creating your USP won't be nearly that hard, I promise.
Discovering your business bones gains you nothing without implementing them. Janelly uses her bones to dance. You need to use your bones as the solution to your prospect's desire and share it in your marketing messages.
So take another look at your USP and make sure it's memorable, tangible, and customer-focused. Then implement it.
---
Judith is a Wellness Copywriter Marketer who uses SEO content and consulting to help clients get more traffic, sales, and better Google rankings. She can help you discover your USP business bones. [email protected].
Here's another article you might find useful Newsletters Build Bonds.
Want to know more about my work? Check out my About page.
Want to know what my clients say? Check out Testimonials.