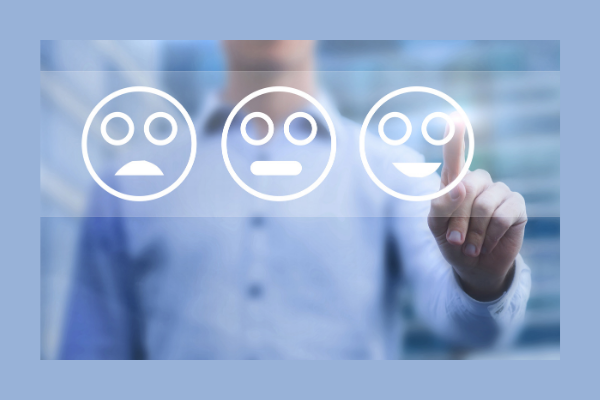 Are you at risk of becoming a dinosaur? Customers are tired of the transactional approach.
A transaction focus is business-centric. Spending more time online in 2020 buyers started getting more picky. They want their shopping experience to be easy and feel good. In 2021 and moving forward, every business needs to become more customer-centric.
Internet catastrophe
When my internet quit working recently, it felt like a catastrophe. I'm internet-dependent. E-commerce, social marketing, emails. Many of my resource files live on a cloud.
The projects I needed to complete had most of their data stored on Google Drive or One Drive.
I tried to resolve the issue by re-setting up my router. It took me about an hour, and I got Wi-Fi restored. Yay! Then, less than two hours later, while I was on a zoom call—it went out again. My feeling of success disappeared.
I called the cable company and got an automated Virtual Assistant. In her rather irritating AI voice, she asked for my identification so she could bring up my account.
I provided the proper identification, and the Virtual Assistant said, "I see your internet is offline. Please unplug the router and then plug it back in to make it restart. I'll text you 10 minutes to see if the issue is resolved. If not, I'll connect you with support. Is that okay?"
I agreed, and she disconnected.
Ten minutes later, I got a text: "It looks like there are still some issues with your Services. We'll text you soon to schedule a tech visit at a time that works for you."
I checked the router. All the lights were blinking. I restarted the computer. No internet.
Another text popped up: "x/29 is the earliest date for an appointment in your area.
"Reply with a number below (1-4) to pick a time:
"1 for 1-3 PM
"2 for 2-4 PM
"3 for 3-5 PM
"4 for more options or to be waitlisted.
"Or reply with a later date (MM/DD)
"Thank you, your scheduled appointment is confirmed.
"Txt Help or Stop
"Msg & Data Rates may apply."
Zero option to talk to a person or enter anything else that wasn't a listed choice. Whatever happened to friendly customer service?
Consumers try to avoid transactional companies.
Based on every research study I can find on the topic, consumers are frustrated with a business-centric approach.
As consumers, we feel frustrated when we can't get answers. Unfortunately, for things like the internet and cable, they are all pretty much alike and they are very business-centric. Transactional. 
(I see a huge opportunity here waiting for someone to take advantage of it.)
As a copywriter marketer, I know a transactional approach flies directly into the face of the user experience. It may be straightforward, but it doesn't make you feel good.
I'm continually reviewing different company websites both in my copywriting work and for personal shopping.  If I see a poor user experience still hanging around, I look elsewhere. I go shopping for a friendlier option. Like most people, how I'm treated is more important than the price for the same item.  
I'm not alone. A 2019 report by SalesForce shared that $62 Billion is lost annually from poor customer experiences. Half of all Americans will take their business elsewhere, 91% without ever complaining.
When I see a business entrenched in a transactional approach, and determined to stay business-centric, I can do little to help them. If they are ready for change, we can ramp up their sales and keep more customers.
Here's a secret.
Becoming customer-centric isn't difficult or hugely expensive.
Implement changes to help shoppers engage with your brand.
Focus on making shopping easier.  Eliminate roadblocks that make the consumer go "What?" Clarity and simplicity. Make customers feel you care about them.
Three techniques to ditching transactional.
Here are three ways to enhance the customer experience. You can have your team handle them or do it yourself.
The caution there is you need to know what a good user experience looks, and reads, like to make sure your message does the job. To maximize your success, put this task in the hands of someone who understands UX.
Customize email automation
Most businesses use email automation to let customers know they received their order, when it shipped, etc. Platforms typically have generic emails in place for easy use. The problem is these emails are purely transactional.
Revise these and personalize them. Adding the purchaser's first name is essential. You recognize them as human beings. We humans put a lot of value in being recognized and appreciated.
Make sure the wording thanks them for their purchase and let them know what future emails to expect.
Ever place an order, and you get the confirmation and then silence?
Add an email following the confirmation. Have it provide answers to frequently asked questions. Share more details on how to get the best results.
Nurture new buyers with knowledge that empowers them. By sharing in an email sequence, you can reduce calls or emails to customer service and reduce returns.
Personalize shipping notices. Include a tracking number so buyers can follow the purchase to delivery. It's helpful if you include the name of the shipping company. Many businesses use USPS Priority Mail, UPS, or Federal Express, but they often just provide a tracking number. Since early in 2020, I've noticed increased lesser-known delivery services. Let them know how it is arriving.
A few days after the package delivery, send an email to ask if there are any questions. Let them know the best way to get those questions answered. This is also the ideal time to ask for a testimonial or review.
Make customers feel good.
If something looks good, tastes good, or feels good, our brain drives us to repeat it. Repeat sales are golden.
Go conversational and be readable.
Take a serious look at the copy on your website, blogs, and social. Content needs to be scannable and friendly in tone. It needs to be respectful. Avoid any wording that hints at talking down to the reader.
Look for ways to make your copy easier and quicker to read.
White space allows the brain to take a breath. The lack of it requires more concentration to read it – brain drain. That's what makes people click away from your page or website.
Both B2B and B2C need white space. Purchasing agents may not be engineers. They want to scan your submission and share it with the right people.
It's all about making things easy for the person viewing your page.
Ramp up customer service
Quality customer service is high on the list of buyers' wants. In the last 12 months, it has become more important than ever before. Many consider it essential if you want to keep their business.
Every business needs to view customer service as an opportunity to build long-term relationships with loyal customers. View them as an imposition, and you won't have to worry about them again. They'll be gone to your competition.
What shoppers want.
Location. After several negative experiences, I want to know a business's geographical location. It gives me clues on how I'll interact with the company and how quickly my product will arrive.
Do you offer chat? If so, what hours? In the US, there is a six-hour time difference between the east coast and Hawaii. That's huge when you're trying to connect with someone who is only available for limited hours. Providing your geographical location at least gives clues.
If you have a customer service phone line, showcase it. Make it easily found on every page—not hidden in the tiny print at the bottom. A contact page is okay, but the more clicks the shopper has to do, the more it slows them down.  Keep it easy.  
If you only accept email questions, be sure to give them an idea of how quickly you'll get back to them.
I've waited a month to get a response. How long do you want to wait?
When I work with clients
I start with customer service and learn why shoppers reach out. Then we work to customize emails and answer questions before the customer knows they have them. If you need help improving your customer experience, you can reach me via www.jcpwellnesscopy.com.