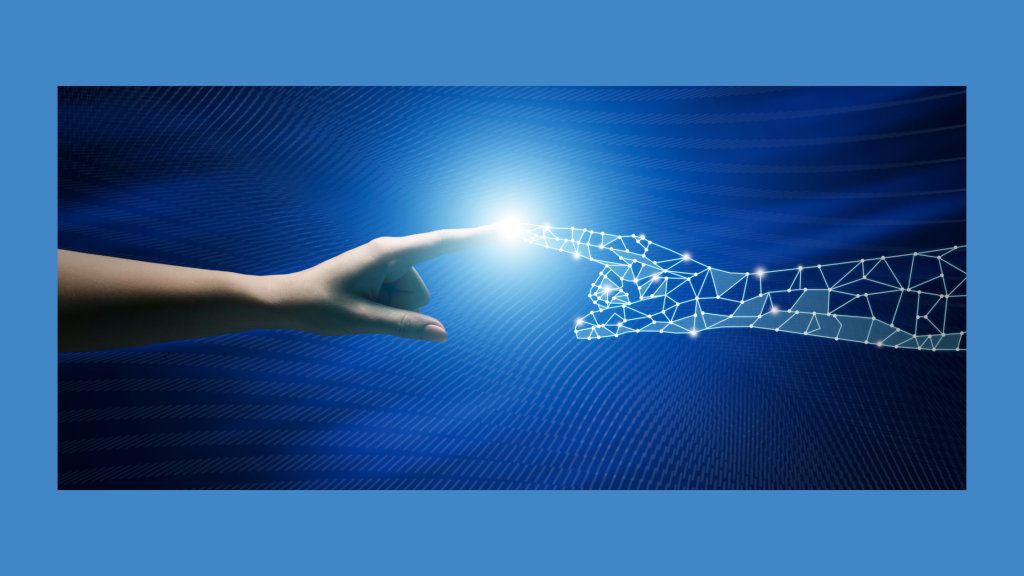 AI is revolutionizing the way we manage a business. You can automate mundane tasks or speed up content creation. Use AI-powered tools, to manage time, enhance UX, improve analytics, and create content faster.
This can allow you to take on additional projects or do something else. Who knows, you might want to go for a walk, or do something fun with family or friends.
What Is AI and How Does It Benefit Content Creation?
Artificial intelligence (AI) is a form of computer software that can automate mundane tasks, recognize patterns, enhance the customer experience, gain insights about competitors, and create content faster. All things that can increase your productivity and help your clients more effectively.
It comes in many different guises and no surprise, you're already using it if you have a smartphone, use word processing software, use Quickbooks Online, or have Alexa.
The strengths and weaknesses of AI
AI is excellent at analyzing data and based on it making predictions. That's why it has been used not only in businesses but in tournaments like chess. Google Search and Bing both depend on AI to answer your questions. And when you tweak the question you fine-tune the answers.
AI can crunch numbers fast and accurately. They can scan the trillions of pages on the internet and guide you to what you are looking for.
If you allow your word processor to use its predictive capabilities, it speeds up your typing projects.
Sure they can be taught to create content, but it will lack expertise, emotion, and relevance to a given audience. That needs a human to add. AI can only gather and regurgitate. It cannot create something new.
It's really best at repetitious, mundane tasks. The kind of stuff that slows you down and impedes your creative success.
As a freelancer, I've walked your path
I've been self-employed for most of my working life. It started in the beauty and permanent makeup industry. A solo practitioner, an independent contractor, and later an employer. I know how easy it is to get overwhelmed by need-to-dos. Now, with the help of AI, we have free or inexpensive alternatives to hiring staff.
As a freelancer, I've always wanted a Virtual Assistant. Someone to be my gatekeeper so I can focus and get more done. But hiring labor is expensive… before you ever consider the taxes. With all the talk and interest in AI, I did my own research and found I was already using some AI tools and there were others that could really help me.
One secret to be aware of
The one thing nobody is talking about is the time it takes to sort through and evaluate AI. They are also ignoring or downplaying the learning curve. Wading through it can be a frustrating, time-consuming process.
It's best to start small. Start with one tool and after you have that one up and working smoothly, then consider another.
Tools for Freelancers to capitalize on AI
Time management and time tracking for hourly projects are good places to start. If you're using Google Workspace, there is a Google extension for that. You can download it and set it up on your computer and with a flick of a switch start tracking the hourly project you're working on.
It looks super simple to operate. There is a chat support system. I noted that it's not US based. The person on my chat was located in Israel so we have a 10-hour time difference.
There are also a diversity of time management and time scheduling systems. But they each seem to focus on one aspect. You can create a list of tasks or to-dos, but then you have to go elsewhere to get them on your calendar.
It would be awesome if I could find something that would be like my Google calendar and track all my appointments and meetings PLUS allow me to schedule tasks of different durations and add those to the calendar with the ability to control whether it makes me appear free or busy on my scheduling app. (I know, I don't want much.)
I tried using highly rated Trevor. The Trevor experience is best on a regular computer. The company told me if you want to access it on mobile the best thing is to use your phone web browser to open Trevor. Then use the phone's "add to desktop" feature and it will show on your screen just like any app.
The website does say integration with Google tasks is coming soon. Trevor integrates with Google, Outlook, Todoist, and Native Tasks. It has a free plan for personal use, but the Pro plan is very inexpensive if you need it.
I tried Todoist, but you have to set up a new Google calendar and then tie the two together. To see it on the Google calendar you've been using, you'd have to set up the share calendar system. I found it rather clunky.
I know some people love Trello, but its design is to track production. It didn't feel like a good fit for my work.
Editing and proofreading tools are great whether you're a writer or a business owner. There is nothing worse than putting something out there with spelling or grammar mistakes. I've been using Grammarly for at least two years. I've used the editor built into Word, but find I go over everything with Grammarly in the end.
I turn it off when I'm writing so my flow isn't interrupted. Then turn it on for editing. It will help you catch grammar, punctuation, spelling, and sentence structure errors. You always have the choice to accept or reject a proposed change which allows you to control the tone, voice, and formality.
The Hemingway App looks at the level of readability, and long sentences. This helps you edit for the modern reader. I love the color visuals and have used the app to help educate clients on content changes that need to be made.
Most professional writers check their headlines in a Headline Analyzer App. There are several out there and the same headline will perform differently in each. Why? Each uses a proprietary formula to do the analysis and weight elements differently.
If you use an SEO analyzer like Ubersuggest, you have access to let AI do all sorts of evaluations for you. You can gain insights into competitors and monitor their activities on different channels. Check out Crayon for this also.
Ubersuggest offers you more. Created by the SEO King Neil Patel, he is a big AI proponent. So it's no wonder he has added a content creator to the package which makes the flat rate price a real deal. It won't write your content completed for you but it will get you started.
You input the topic you'd like to rank on, answer a couple of questions and it will come up with headlines. Select or tweak one and it will take the next step and create meta description options. Pick one of those and it will write an opening paragraph. NO BLANK SCREEN WITH BLINKING CURSOR. So it's a fabulous tool to wipe out writer's block and get you off and writing fast.
Chatbots can definitely improve customer service. They take time to create the conversations and questions you'd like the bot to be able to answer. Their approval rating isn't as high as with some other kinds of apps. That's because it's nearly impossible to come up with every possible question someone might enter or they don't use the exact wording. AI isn't that great at guessing…yet.
So chatbots might not be perfect, but they do improve the customer experience and are easier than hunting through a long list of questions to see if you can find what you're looking for.
Social Media Content and Scheduling may take you more than one app depending on the channels you want to use and whether you're just providing the copy, or if you need to also create the designs. While CanvaPro is great for creating graphics you have other choices..
There are some great AI Design apps to help take your social posts and branding up multiple notches. Did you know you have only 13 milliseconds to grab viewers' attention and get them to watch your social post or video? Note that is not seconds, it's milliseconds. So eye-catching design, along with your quality content will make you stand out.
Here are some design specialty apps to consider:
Beautiful.ai
Design Beast
Adobe Express
Design Evo
If you like to do video snippets, consider an app that can help you stand out in the chaos. Flexclip allows you to create and edit in an easy user-friendly interface.
If you have to schedule the posts to run, you need a scheduler. You can do this through apps like ZohoSocial or Buffer, or use Meta on your Facebook Professional Dashboard where you can schedule both Facebook and Instagram at the same time.
Security and legal document evaluation. Some of the new apps will check to see if your website or your work agreement is worded correctly to offer you the protection you're after.
Don't forget a transcription tool. If you are recording conversations with clients or doing interviews, a transcription tool can come in handy. I've used Otter.ai with excellent results. Read the reviews and pick one that meets your needs.
Whether you need assistance with design or video creation or editing, there is AI out there to help you. It all depends on your individual needs.
Take your time, add one thing at a time, and discover more time for your business, family, and self-care.
---
You may also enjoy this blog on branding:
---
Judith Culp Pearson is a copywriter and content marketer and consultant as well as a mentor for businesswomen. For more information, you can find her on LinkedIn, Facebook, and her website: www.jcpwellnesscopy.com
You may also find this article of interest: Double Success Marketing a Course in an AI World.