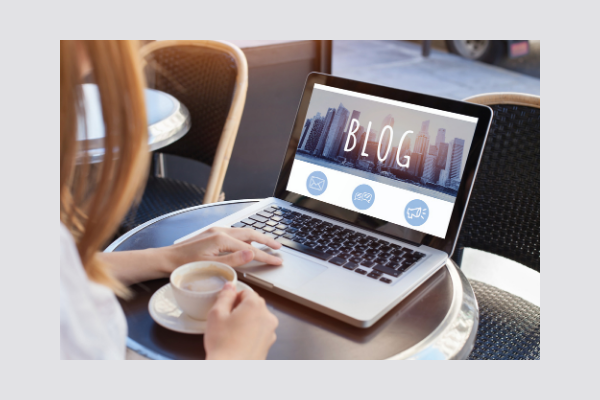 If you do a Google search of current blogging statistics, the numbers overwhelmingly support the need for both B2B and B2C companies to have blog content. 85% of people prefer to use content in blogs to help them decide over even testimonials. 
There are some best practices to maximize your return on the investment of time and or money outsourcing what can be time-intensive work.
Blogs share
I worked in the spa niche for well over two decades. I traveled, enjoyed experiences and visited lots of spas and resorts.
In the UK, I have my own private native guide, my husband, to take me on discovery trips. In big cities, people are more cautious, guarded. Get away from them and people tend to be more friendly.
UK roads are unique. M-roads are freeways. A-roads are mostly divided highways. B-roads are narrow 2-way roads. However, one lane may disappear unexpectedly. The only way to pass is the tiniest of pull-outs. Driving a road no wider than your car with little visibility on either side is quite an experience.
You never know where you will end up.
A tiny thatched-roof village where the main activity is the village pub that dates back hundreds of years. If you're adventurous enough to find them, they're happy to regale you with history as you listen to the locals' gossip.
The top of the Welch hills with a view for miles...clear to the sea. This while you stand among neolithic burial stones whose only company is a neighboring pasture of cows.
A 5-star spa, Manor House or Castle with experiences as diverse as their locations.
It was natural to share experiences.
I've been writing blogs for years. What start out as journal notes, become invites to leave home, experience something different, and renew.
If your blog is shared on a dedicated Facebook page, you've tapped into the power of social media and a place people like to relax and read.
Marketing blogs for myself. Content blogs for my clients. Experiences, information, success stories. All designed to help someone.
What many don't know
Blogs are not static.They have changed and are evolving. Most used to be 500-900 words. Now those with 2250-2500 words show the highest engagement and readership. While you can create a short blog in 1-2 hours. Long blogs can take six hours or more.
Longer blogs have caused frequency to drop. Where bloggers used to put out multiple blogs a week. The longer formats, take more research and writing time. They may only be published semi-monthly.
3 Best Blog Practices
Relevant
Blogs can be a stand-alone website. They can also be a column or featured tab on your business website. For the most readership, blog content should tie into the purpose of your business.
Take time to think about topics that make sense to include based on your offer. Health, alternative health, fitness, nutrition, wellness, relationships, kids, life events like retirement, or getting married.
Whatever your website's purpose is, include topics that support it.  Your goal is to become their information resource. Reliable, relevant, knowledgeable...and trustworthy.
Diversity in your niche
Within your niche, have a little fun and offer diversity. If you're offer supplements, nutrition or fitness, consider adding helpful recipes. If your selling supplements for kids, offer simple parenting tips.
Share things that will make readers' lives easier/better.
Offer the latest findings.  A major part of my fitness routine is walking. I just had to replace my shoes and the first thing I noticed they weren't as sleek. Rather broader and boxier. Fortunately, I had a sharp associate helping me. He educated me on the changes in shoe structure to better protect ergonomics and reduce the risk of plantar fasciitis.  
Look for changes or innovations that relate to what you offer. A new ingredient. A new method of formulation that works better. Problem-solution specific. Every reader has a different goal, yet most will read to be better informed.
Keep blogs casual
Blogs are conversations with a friend. Keep them informal.  If you have scientific articles on your site, your blog may be the ideal place to convert that to reader-friendly information.
If a topic is complex, your blog is the spot to break it into easily scannable, digestible chunks.
Most of your readers are going to skim-read. Help them out with a friendly style where there is plenty of white space and subheadings.
Make sure the reading level is in the 7-8 range or lower. The higher the reading level, the more mental energy is required and the more quickly readers leave.
Relevant, diverse and casual will keep your readers coming back for more. Mix up short blogs like recipes or quick content with longer reads.
---
Judith Culp Pearson is a wellness relationship marketer. She puts those skills to work helping businesses increase client retention with web content and strategies. Blog content is always something she recommends to clients. If they don't have the time or desire to do it, she handles it for them.