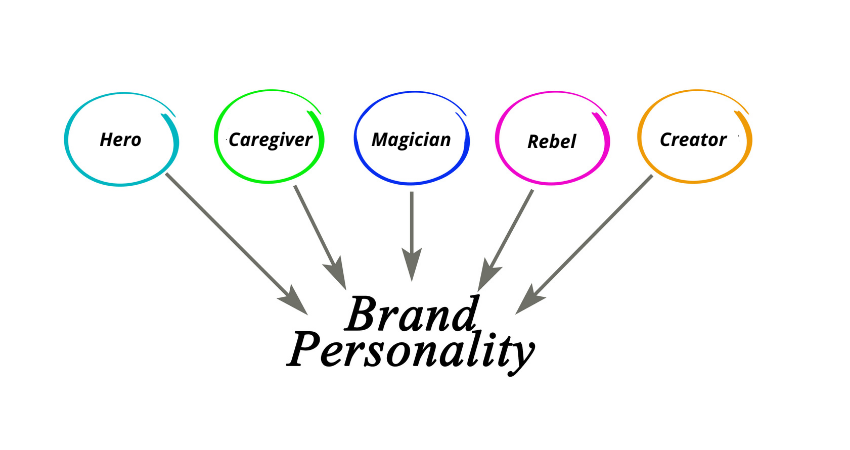 If you're like many businesses and trying to find your new path as we move toward endemic, your timing is perfect. The world has changed, and customers are seeking more engagement.
They want brands that provide what they need. And one thing they absolutely need is a way to connect emotionally. For that, you need a Brand Personality
If they don't connect with you, you may not be standing out from the crowd. When you don't stand out, the odds are they won't choose you.
But many brands have successfully created emotional connections for their brand. Red Bull, Peloton, and Doctors without Borders are three.
And then there is Disney.
My sister, Gena, frequently spoke about going to Africa. She loves elephants. Her dream was to see them in the wild. And her best friend had been a missionary there.
But a safari to Africa can be a challenging if not unattainable goal if you have cerebral palsy.
Gena got the bad news from her doctor.
"Gena, traveling to Africa would be a very physically challenging trip for you with your balance, stress, and other issues. Think of navigating multiple airports and long, long hours of flying before you even get there. 
"On your trip, you'll have mostly unpaved, uneven ground and alien bathroom accommodations.
"And then, there are the social and emotional challenges. I'm sorry, but I know you, and I'm not sure this would be safe for you to attempt. Is there another way to visit elephants?"
He saw the tears trickle down her cheek and I could feel my heart pumping a little faster in response to her hurt.
"I'm so sorry, but I think you would find it more emotionally and physically stressful than you can ever dream."
"I understand," Gena sobbed quietly. "Just another dream I missed out on because I was born this way."
At that moment, I determined that Gena would have her safari.
Disney World Animal Kingdom had already come to mind. But I said nothing to her. I'd need help to make this happen.
That evening, I called my son, Brian. "Hi hon, Gena got some bad news today, and I'm wondering if you'd help me?"
"What's up?"
I quickly relayed Gena's conversation with her doctor.
"She took the bad news like a war-tired soldier."
"That's tough," Brian replied quietly. "But I have to agree. I don't think she would handle that trip to Africa well."
"I know. It would be very rough, and I can't imagine Gena dealing with no running water. She's never even been camping.
"So, I'm wondering…I know you and Ladene love Disney World. Would you two help me take Gena to Disney World and maybe stay at Animal Kingdom?"
"Let me talk to Ladene about how we might be able to make that happen."
Six months later. We flew from Portland, Oregon, to Orlando and spent a week at Animal Kingdom.
It was an amazing, magical trip for my sister. Gena spent a lot of time looking out our room windows and watching the animals.
She immersed herself in a Disney recreation of African culture. She bought trinkets, remembrances, and gifts. Unfortunately, I wasn't sure we'd get her suitcase closed, so some had to travel in mine.
Gena did things that terrified her. But my son and his wife were right there to help. She got better every trip up and down escalators. And then she mastered getting on a moving ride. She beamed with pride at her accomplishments and went home a more empowered woman than I had ever seen before. Out of her protective home zone, she blossomed.
Thank you, Mr. Disney.
Why did we travel to Florida? The magic of emotional connection via branding. Disney does such a great job connecting with people. I felt I could trust them to help make Gena's dream come true, and they did.
Tips for Brand Personality from Top Branding Strategist, Re Perez
Re Perez, founder of Branding for the People, recently wrote an article that connected all the dots for me in his discussion of Brand Archetypes.
Brand Archetypes use character sketches that describe a personality. Roughly stereotypes but in a positive way. They help brands better relate to clients. Each Brand Archetype creates expectations.
Think about it. A hero creates a different emotional response than a magician, an engineer, or a caretaker. This kind of differentiation can separate you from your competitors.
Re explains that everyone (including you and me) has ideas and concepts embedded in our psyche. For clients to connect with your brand, they need a personality to engage with.
One example that he shares is an engineer. It's a common term, but people's perception of what an engineer does varies. Why? Because not all engineers do the same thing. Each of them has a unique personality just like every copywriter has a different personality.
That means you can't stop with a stereotypical label.
Stereotypes as brand personalities are limiting.
That's when you need the Brand Archetype.
Some of the examples Re shares are Disney - the magician. Redbull the daredevil. The US Marines are heroes. He stresses there isn't a right or wrong; it's what works for a brand.
So when I rebranded my own business, I thought about my brand's personality. Re suggests picking one or two of the archetypes to build from.
Like you, I wanted it to fit my company and what I offer, but it needed to be client-focused. It needed to resonate with my ideal client's emotional triggers. So I downloaded the Brand Archetype and studied all 20 of the personalities.
My brand's personality is a creator/cheerleader. I write to transform client visions using imagination and innovation. The ultimate advocate, I encourage and support my clients to achieve their goals.
Here is the full article What's Your Brand Archetype
Message me [email protected] or connect with me on LinkedIn if your USP needs an update. Let's identify your best client avatar and their emotional triggers and then find the best way to connect and engage them. More sales, web traffic, and $$ in the bank. Yes, I do that.
This article is the fourth in a series of USP related articles. You can read all of them here.