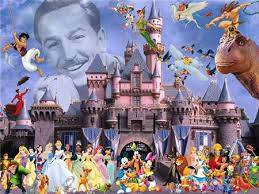 We have an innate love and desire to hear stories. The one we learned first is the hero journey. It dominates storybooks. 
Disney Studios has used this format exclusively for decades. Every story they tell uses this format. It's earned them Billions.
In this story technique, your readers see the hero's problem as theirs. As a result, they identify with the same challenges the hero faces.
Readers discover possible solutions for their own problems through the hero's journey.
Sometimes hero journey solutions can be elusive to find.
When a young woman discovers a mass in her breast…it's a traumatic experience.
I was just 33. I was a working mom in a tough marriage, and my son was eleven.
Discovering the lump was a shock. It didn't feel real. It had to be a bad dream.
Laying there on the hard surgical bed in a room so chilly my fingers felt numb, I waited for the report post-biopsy.
My doctor's words will forever echo in my mind. "It's cancer. Are you going to have a mastectomy?"
I lay there stunned. I was too young for this. Too young to lose my breast.
What about my son? The thought of leaving him with his stepfather just couldn't compute.
This couldn't be happening
My head tried to deny the realities.
The doctor wanted to do surgery quickly because of the size of the mass.
A few days later, I talked to a radiologist. "I've seen the report," he said calmly.
"I don't think radiology is a good choice for you. With the location and its size, I think it would leave you with more scarring than the surgery."
He looked me in the eyes. "I think it would leave you with a lumpy hardened mess. My wife is your age. If she were in your place, I'd tell her to have the mastectomy, and we'd get through the chemo. Then she — you could have reconstruction."
That doctor gave me a glimpse of hope. Enough hope that I went home, scheduled surgery. Then I called my Mom.
Mom tried to reassure me. "Well, you remember Grandma had a breast removed when she was in her forties."
Mom's mother had lived until she was 94 years old. "Did she have cancer?"
"They didn't have the same tests back then…but she had a radical mastectomy. I think I told you she always folded up a hanky and put it in her bra for padding."
And Grandma had lived another 50 years.
If she could do that, then with modern techniques, I would survive too.
I'm a problem solver.
As a woman, mother, business owner, and writer, discovering and implementing solutions has been a part of my everyday life. As a result, sharing complex "how-to" in a simple story format has been my stock-in-trade.
Once I have the story, I use psychographics to connect with my reader.
Using a story format and emotions is the best way to engage your clients and grow your business.
One thing to keep in mind
When writing a story for a hero journey, one big key I want to share with you is this type of story needs a bit of tension and suspense.
A hero journey story in three acts
We use three stages or acts to write the story: the challenge stage, the road of trials stage, and the resolution stage. Include this format as you write your customer's tale.
Act 1. The Challenge Stage
Start with a glimpse of the hero in their everyday life. Whether in words or pictures, we see his normalcy.
We drop into the call to the journey quickly in my story with the discovery of a lump.
The challenge comes in the doctor's office when he tells me the prognosis. I have two choices, give up and die or take on the challenge. Not much choice there.
It wasn't a challenge I wanted to take on. But my radiologist helped me like Yoda helped Luke Skywalker. He helped me see it differently, with a better outcome. He helped me accept the challenge and take it on.
Share the feelings
Let readers feel your hero's pain and angst. What are they missing in life? How positive is their attitude?
Using psychographics is the best way to connect with readers emotionally. We want to know their mindset, what pain they live with, and how it impacts their lives.
Are they hurting so bad they can't play with their kids or grandchildren? Are they missing dance recitals or baseball games? Did they have to cancel a month-long winter holiday… again?
Tie into these and then look for the trigger that made this hero decide he needed to make a change? Then, as you share this, write so it helps the reader decide to move forward too.
Act 2. The "Road of Trials"
Joseph Campbell is the genius behind this term. I love it because it's apt for the journey our hero has to take.
Challenges are never easy, and now the hero must walk the path toward his goal to get his reward. None of us can make that kind of journey alone.
Share what your hero tried. Who did he depend on for support? Did he meet with a minor success only to have it backfire or go awry?
What was his relationship with his doctor? Was he helpful or just recommended prescription drugs?
Share what didn't work.
Did he get bad advice? Who from? Maybe your reader received the same information.
Did he try products that gave no results or even made it worse?
Those are the concerns of your reader, too… share them.
How did he discover your company or your product? That's part of the story; tell it.
As with all journeys, there are sacrifices.
Is it hard for him to spend the money? Did he have to give up something else?
How did your hero find enough trust to take action, like making a purchase?
Follow his journey as he starts using his purchase. But, of course, your reader wants all the details.
How long did it take to see the results? How long to get him where he is today?
Your hero might reach a point where things don't look that great. This low point helps your reader embrace that if the hero makes it… then it might work for them too. It establishes hope. Trust. And it leads them to take steps to action.
Act 3. The hero journey resolution 
Conclude the story by showing the hero is enjoying their changed life. Include the physical, psychological, and emotional impacts of those changes.
Is he feeling so great he had to tell others? In the hero's journey, he is "sharing the knowledge," sharing "the elixir."
Your hero guides the reader on the journey, who sees hope for himself. There's hope because the reader sees himself in the hero's experiences. The combination builds trust.
Don't abandon your reader here.
Include a soft call to action—a link for more information, a phone number to call for assistance. Then, guide the reader toward the next step you want them to take.
When I work with clients
I help them discover stories they may not even know they have. Then I look at the different ways those stories can be told and leveraged to help my clients grow. Psychographics, stories, and SEO Content marketing pull it all together and move the reader forward.
______________________________________________________________________________
Judith Culp Pearson is a problem solver. She puts those problem-solving skills to work to help others. She loves to help people tell their personal stories, product stories, and client success stories.
www.jcpwellnesscopy.com