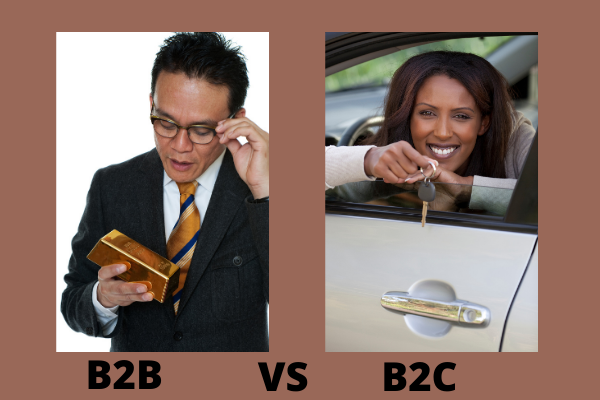 I recently read an article by Leadspace. It discussed the differences between B2B and B2C buyers. At the core is the information needed to market to them. Here are the high points—
B2C marketing focuses on four data types.  
Behavioral - how they engage and shop.
Geographical -  allows location-sensitive messages. Think swimsuits. Florida is a better place to target in the winter than Maine.
Psychographic data - considers lifestyle, social status, values, interests.
Demographic data targets buyers based on age, occupation, sex, philosophy, education, or income.
By contrast, B2B focuses on different areas.
Profile data is similar to demographic. It focuses on data about the company.
Intent data allows sellers to focus on companies searching. They hone in on those looking. Specifically looking for their type of product or service. It's based on activity. Data on what they read, search engines used, and reviews.
Engagement data parallels behavioral. It includes B2B specific behaviors. Things like: lead forms, trade shows, sales meetings, and email responses.
It's common for both groups to use Customer Relationship Management (CRM) software. B2Cs often add a Customer Data Platform (CDP). This allows them to maximize marketing ROI. Using a CDP is an opportunity many B2Bs are overlooking.
You can find the full article HERE.