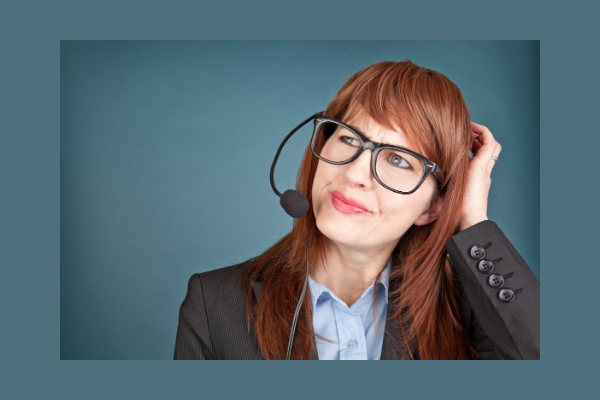 Many companies are marketing both to wholesale and consumer customers. In reality, for marketing, B2B and B2C are unique businesses. Trying to mix them on a single website can send the wrong message and cost you money.
You can do anything if you keep it simple.
Someone told me that once at a trade show. That fellow was right. For years, I had a beauty boutique that had so many divisions it was a marketing nightmare.
I started with skincare—esthetics. The boutique I was renting space in was struggling, and I was thriving. I offered to Help. I could pick up a couple of lines of women's tops if she wanted her choices augmented. She did. I did, and I did well. Too well.
Out of what must have been jealousy, she told me to move out.
The only space I could find that was in a decent location was bigger than I wanted. So I expanded and brought in hairstylists, manicurists, more cosmetics, and more retail.
It was fun for a while, but each division felt I wasn't marketing them enough. We're talking pre-internet. The options were all expensive—television, print, radio. I was working to pay the overhead of having them.
After considering possibilities, I offered classes. The overhead was low with a high return. First, I provided teen confidence building. Later I taught for the community college.
It meant I was a workaholic, but I did well. When I sold that business, I vowed not to repeat the experience.
I share so others can learn.
With over 30 years as an entrepreneur, I've had successes. I've also made a lot of mistakes, like the one in that short story. Whenever I can, I try to help other business owners avoid the same mistakes.
Today the markets are much busier and more competitive. However, the internet has leveled the playing field for marketing.
Every business can have a webpage and take advantage of social media. They have the opportunity to thrive...if they do it right.
A B2B and B2C secret to keep in mind.
Don't confuse the buyer. Create separate platforms for wholesale B2B customers from your B2C consumers.
You're segmenting your audience by interest. Raw ingredient buyers have different needs and interests than retailers who might want to carry your product.
If you are looking for investors plus selling products, those are very different interests and needs. Segmentation will get the right person the right message.
Segmenting B2B and B2C maximizes marketing ROI.
Keep messages clear. Use one brand name as your overarching site. On this site, you can share your mission, goals, etc.
On the home page, have generous sized side by side graphics clearly labeled with the category name: ingredients, retailers, consumers. Have them clickable to take the viewer to the appropriate sub-website or different websites. You want to create clear, simple messages and access.
B2C site focuses on consumers.
Get customer-centric to create a great positive experience to draw them back again. Eliminate stumbling blocks or friction.
Customers are looking for a product and more. They want the information to see that it solves their problem. They are looking for a company they feel safe with and can trust. Transparency, your guarantee, excellent customer support, and easy navigation all play essential roles.
To maximize your ROI, focus on providing your staff with everything they need to help the customer. Answers to FAQs are super valuable to this team. Empowerment to solve problems is equally so.
Many businesses are trying to run with minimal staff to keep their overhead down. The catch-point comes with reduced customer-care and customer-service. Weak customer support is not something any company can afford.
A fantastic customer experience is essential and a key determiner in whether this will be a one-time sale or a long-term precious loyal buyer.
You could have a tab on the B2C website for resellers.
Resellers need access to the consumer information to help them sell your product. Put a gateway in place. Have resellers fill out a form and get accepted to access wholesale pricing and distribution information.
In their private area, be sure to include the benefits of buying from you. You are dealing with a person who is making a significant financial commitment to take on your brand. It requires faith and trust in you and your company.
Resellers need information that will make them comfortable both buying and selling your product. They need to feel you have their back and are there in case they have questions or concerns.
B2B Investors
Investors have their own unique needs and need a completely different sales approach.
As a consumer, if I see you're looking for investors on my retail site, it sends up a yellow flag. It creates questions about your stability and reliability.
The best solution is to create a separate landing page and market to investors uniquely. Join forums in your niche where businesses and investors hang out and share information and opportunities.
Check out opportunities on sites like startupinvesting.com, askforfunding.com, or angelinvestmentnetwork.us. I did a Google search on how to find an investor. I came up with 408 million hits.
It may seem like a no-brainer to put the opportunity on your website. Carefully consider the message you are sending to other readers.
B2B Raw Materials
Like investors, raw materials need to be segmented. They need a different level of information focused on features and specifications. They also like the benefits of the ingredient as it simplifies their marketing of the finished formula.
While the focus is information, you can't ignore emotion. You are selling to a human being, and he/she puts their job on the line every time they make a purchase.  You will need to sell them on the benefits of buying from you.  
Quality assurance, how the product is grown, testing done, handling each step of your process needs to be explained and validated.
In my work with clients
It's been my experience that with clients with a mix of B2B and B2C customers, content is very much king.
This mix needs well-created content. It should include articles, information, case studies and testimonials, videos, FAQs, and more. Once created, it can be tweaked and customized for each segment's use.
If you need a quick evaluation of your customer mix and methodology, schedule a call or message me. www.jcpwellnesscopy.com