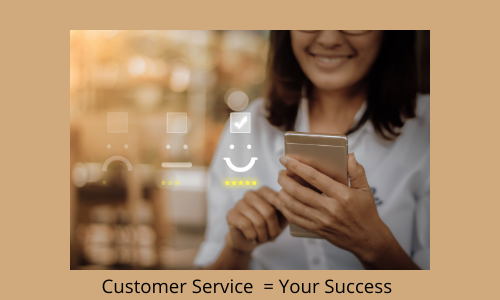 In a recent article, I shared the importance of customer relationships for 2021. We're in a world where the competition is fierce. You probably have competitors who have offers similar to yours.  Your key differentiator is likely how you bond with customers. How you take care of them. It's core to your survival.
If you're fence-sitting on the necessity of investing in your customer experience, the facts are available.  I found an article that shared 50 stats proving the value of customer relationships.  Here are my key takeaways.
Companies focused on customers outperform their competition by nearly 80%.
In 2010 only 36% of companies focused on CX. Today 66% use it as a competitive edge.
96% of customers say customer service is key to their loyalty.
Superior customer service can bring in 5.7 times more revenue than competitors without it.
Customer-centric companies are 60% more profitable than business-centric.
Customers switching due to poor service costs US companies $1.6 trillion.
Happy customers are 5 times more likely to purchase again.
Negative experiences reduce spending by 140%
Take care of your customer relationships. They will reward you with loyalty and profitability.
The complete article is available HERE.
Want to read more about customer relationships? Check out these articles. Customers first for 2021, and Keeping Your Customers Delighted.