But You Can Turn on the Magic Without Breaking Your Bank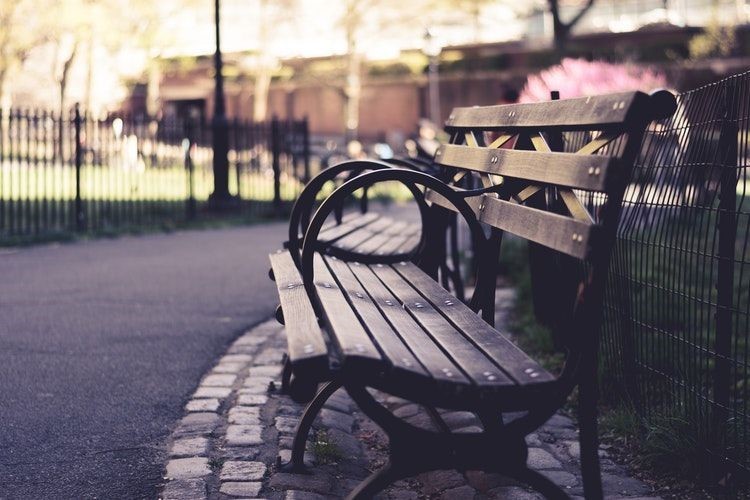 The name Disney is synonymous with a super successful happy place. Guests speak of them in superlatives. Families with kids, teens, couples, grandparents, and gaggles of friends.
Guests all dream, plan and excitedly head off to their adventure. They queue at the gates, wander the paths, wait in line for the rides and take advantage of all Disney has to offer…including a pause in the shade of the trees to rest on a park bench.
If you study Disney, their results are really impressive but the how they make it happen is more obscure. Their target market makes it even more intriguing.
Disney has the toughest market...
Disney deals with the toughest possible market…not a select group of people with like interests and similar ages. Their guests include babies to grandparents and everything in between. An international mix of cultures sharing one space and all hoping to have a fabulous time. Disney does it successfully every day.
Cross-generational marketing success is a worthy goal for all business. But only a few come even close to matching what Disney has done.
Why? Maybe they think it's too hard. When you dig inside you'll discover it's not difficult.
If you use this tool, you can turn on Disney style success for your own business and do it quickly… without breaking your marketing bank.
Read on and I'll share with you this simple often missed opportunity that Disney capitalizes on.
The Magical Disney Park Bench
Those quaint Park Benches represent the core of Disney's secret. ​"Excellence happens here​." You'll find them comfortable, convenient and great places for your group to meet.
Excellence happens here is such a simple statement but it spreads like guests smiles across every aspect of every Disney. With every person, the guest encounters, every shopping opportunity, every adventure, excellence happens here. With these benches and every touchpoint where guests encounter any aspect of Disney - the core secret - excellence happens here pervades.
If the phrase sounds daunting, take a breath...Disney has made the components easy little steps. Steps that are simple and cost next to nothing. Just like the Park Bench, all you need is four supportive legs.
Disney's Four-Legged Bench
To incorporate the philosophy of "excellence happens here", each leg of the Park Bench must be equally strong to support the guest.. the team… and the park goals.
Fortunately, Disney has broken their philosophy into four simple supportive legs that you and your team can implement.
1) Create an emotional connection with every client.
Have you ever gone into a business and felt like you were invisible?  This will never happen with Disney. Everywhere they reach out to you to connect. 
Whether it is their friendly phone voice messages, on their websites, everywhere they connect with you there is happiness and genuine warm friendliness.
You'll never see a frown on any Disney staffer, no matter what their job. You'll never hear sad, depressing music. Disney has a reputation for being the happiest place in the world. Who could resist a positive emotional connection to all that joy, happiness, fun?
The ambiance is warm and friendly on the streets and in the shops. It doesn't matter how long the queue is, they keep you smiling or at least very cared about.
Rides are designed to get your toes tapping or your heart racing...more emotional connections.
The happier the guests are...the more they know their goal of excellence is working.
2) Empower your team.
Evaluate your staff or candidates for working with you. Make sure each member has a heart for their work, a commitment to your clients. It's the staff, your team, that makes your philosophy reality.
Once you have your team, give them empowerment. The knowledge and ability to make decisions when a "leader" isn't available.
I've interviewed some Disney park employees. They LOVE their job. They take the responsibility to excellence seriously. They are trained in all the best ways to offer excellence and how to handle any challenges while continuing that goal.
The only deviation allowed is client safety. Safety has to be the number one thing. A guest's safety must take priority over their fun...but handled in a way that continues the goal of excellence.
Every team member is empowered to make decisions and has the heart to bring happiness to others.
3) Focus on details. 
Every team member must be committed. They have to make a daily thought of intent to offer excellence to every single guest. The commitment must be exercised all day, every day regardless of any funky life details that they may encounter.
They do it by learning to focus on the details. When you know how the details should look, flow, follow, it's easier to make sure they are in place...continually. They become a habit of excellence.
Your business may offer fine dining with "fabulous presentation" the hallmark of your excellence. You may handle wellness services, education, therapies, real estate transactions, or some form of hospitality. It's all about getting every detail correct...every time.
If you have a staff member who is having challenges with detail focus, you'll have to determine if coaching or replacement is the best for your goal of excellence. Usually, missing the details is a clue for more coaching.
At Disney, ongoing staff support, training and motivation are key to the commitment of practicing excellent. If this seems like a time commitment in your already busy schedule think about this...what team would ever send their players onto the field without a pep talk and a rallying cry first? Your excitement and commitment to excellence propel your team forward.
4. Give them love…
Every team member needs to feel your love. They need recognition, a pat on the back and encouragement. They need to feel they are doing well. For peak performance, keep them feeling like a valued member of the team.
A teacher once shared this memorable trip: If someone needs a correction to make it a "cookie sandwich". Nest the suggestion for improvement, (the frosting) between two positives, (those yummy cookies). Keep them feeling good about themselves. It makes the criticism sting less and keeps their morale high.
It's hard to demonstrate excellence if you don't think you are up to par.
It doesn't matter their position give them verbal hugs. Whether they are the star seller, the most skilled worker,  the cleaner, or the bookkeeper, they need to know they are appreciated. The words "thank you" can't be overvalued. Your team will notice and remember the positive support and appreciation you provide.
Don't overlook this part of your team...
There is one part of your team that is overlooked more than any other - your family members. Don't forget to schedule little quality time perks to make sure they know you love and appreciate them too.
Notice the details - their details...and you'll often see when someone needs that little extra boost, spark or one-on-one coaching.
And don't forget to give yourself love and a pat on the back - regularly.  Your excitement, enthusiasm, and commitment to "making excellence happen" is the backbone of your success. Reward yourself and your family with unexpected time perks that make sure you get a break and they get their share of lovin'.
Put it all together...
If you put the components to work that make "excellence-happen- here" your business philosophy, you can knock the socks off your competition. You too can experience the Disney magic and grow faster than you dreamed.
Not sure if you can find the time to make this happen? ​​Evaluate your projected time investment away from running your business. If you don't see it happening, bring in a specialist. Work with a team and focus your attention on business management and amazing customer service. 
Need help?  Reach out to me: [email protected]​  and let's set up a complimentary​ 15-minute initial call to explore your project needs and if we are a fit.