Integrating Wellness into Spa and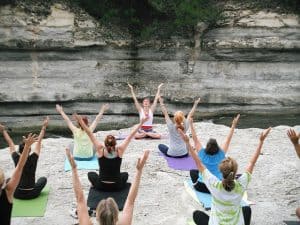 Hospitality
All around us wellness is having an impact...offices, homes, spas and hospitality properties.  Integrating wellness is the new norm.
People don't want to be just disease free. They want to feel better and enjoy life more. Think about physical, mental and social well-being... Quality of life.
The days of production-line work are changing. Robotics do more of the repetitive work. Intellectual and computer related work is more the norm… and that can be very stressful.
Bosses need workers responsive in non-work hours. They've responded with more work flexibility and wellness support.
Wellness incorporated into offices enhances productivity and happiness. Happy workers stay longer. They produce more and have fewer sick days. They bring less drama to the workplace.
Workers respond to walking spaces, work out rooms...wellness classes like Pilates and yoga.
Residences like apartments, condominiums, and wellness communities are springing up. They offer a mix of lifestyle, wellness classes, and many offer spa therapies.
Locals can enjoy yoga, meditation, functional training, kickboxing, fat burning, muscle building. They abound with a culture of wellness. There is time for people to connect.
Wellness is about life-work integration.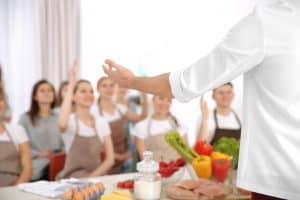 Wellness is millennial driven, (born 1980-1999). They want to maintain their daily activities whether at work, home or traveling.
Millennials value experiences over transactions. Health and wellness experiences over material purchases.
Shopping sprees are down. Wellness experiences are up. They want to be healthy and happy. They want to enjoy wellness-enhancing activities and share experiences.
Hospitality properties are embracing wellness offerings. Some self-manage the center. Others outsource management to specialty providers. They recognize the increasing impact Millennials will have in the marketplace. Success in this market means offering them the amenities they're after.
Spa properties are in a perfect position to capitalize on adding wellness. Already a respite for stress-relief, they are incorporating diverse techniques and clients are responding.
At a recent ISPA I saw a number of trends that could be added to a variety of settings.
Salt is hot for wellness!
Relaxation rooms are where the guest can sit in a salt chamber. They are equipped so guests can breathe natural salts in the air. Salt lamps or salt infused aerosols are also helpful. They assist in detoxification and relieving respiratory issues.
Beyond relaxation, some salts are incorporated into treatments.  Retailing salt products for home use is also popular.
Client-centric wellness integration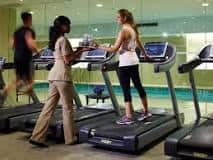 Therapies that are client-oriented and custom-tailored create a stronger bond. This brings the client back more frequently. Things like structural massage over a basic sports massage.
The same goes for face and body treatments – customize for the client.
High-stress lifestyles lead to more sensitive skins. There is an increased need for gentle ingredients and less aggressive therapies. Harsh chemical exfoliation that results in skin peeling is out. Gentle peels that don't irritate the skin is in.
Many therapies like microdermabrasion are employing less aggressive approaches.
Integrate uniquely local and natural ingredients
Botanicals have been used for millennia.  As people reach to connect with nature their value is at an all-time high.  Locally sourced is the preferred.
Look for:
Quality and preparation,
Sustainable manufacturing practices,
Eco-friendly packaging.
Tap into what's local. In wine growing regions it might be grape extracts or wine therapies. In Oregon, it might be organically grown hops and lavender. NW Meeker raspberries have among the highest concentration of antioxidants.
When offering the "farm to table" concept, you are supporting your local economy. Clients love to experience what's local. What's unique to your area?  Network with your local chamber and growers to tap into "uniquely you".
Ayurveda is wellness based…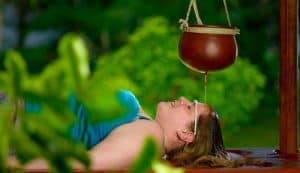 Ayurveda is becoming more understood and appreciated. Two or four-handed body massage, facial and body treatments. Customized herbal blends.
Shirodhara is extremely relaxing.  A thread of warm oil streams over the forehead. The client sinks into a deeply relaxed state. So much so, they should take time and be fully awake before driving home.
These therapies may be free standing. Or offered in combination with other facials or massage treatments. Ayurveda incorporates seamlessly into weekend and Yoga retreats.
Deep relaxation lounge…
One of the most relaxing treatments I encountered is the SolTec Lounge. It offers restorative relaxation. The beauty of this lounge is its simplicity and the ease of incorporating it. The footprint is quite small.
Multiple units fit easily in a quiet room. SolTec uses synchronized sound, vibration and magnetic fields to deliver benefits to the client.
After 15 years of research and development, it is now available to the wellness arena. Add it to any quiet zone… home, office, spa.
If you have the opportunity … experience it. Visit their website www.soltecwellbeing.com to hear the unique layered music.
Millennials like extremes… adventure and relaxation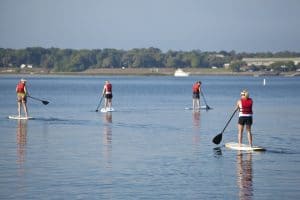 They respond well to:
Life balance coaching
Adrenaline pumping adventure
Customized massage
Outdoor Experiences
Acupuncture
Reiki
Meditation
Relaxation therapies
Yoga
Wellness retreats
Regular care to control stress
Integrating wellness and coaching...
Consider tiered memberships. Let guests select their participation level.  Many resorts open membership to not locals as well as guests. This steadies income revenues year around.
You may also want to consider becoming or having a staff member trained in Wellness Coaching.  Classes are offered online and there are few regulations.
Coaching can be offered in conjunction with other services or as a stand-alone.  It can also be valuable at wellness retreats.
Explore your possibilities. Tap into the need for wellness in spa and hospitality.  Partner with other businesses to care for locals and visitors to your area.  It's time to integrate wellness.