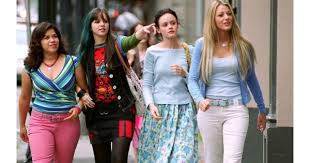 The RAS or reticular activating system in the brain alerts or arouses us. When selling something, tapping into and activating the RAS system is a key way to trigger sales.
Think back to your last car purchase…
I'll not quickly forget mine. My 20-year-old car was starting to have reliability issues. While still okay as a backup, get-around-town vehicle, I was no longer feeling safe about road trips.
I'd been pleased with all the years of reliable service, so decided to go for the same brand. It was safe, reliable, and made me feel good driving it.
The salesman did all the right things.
He asked questions and listened.
"What are you looking for?"
"The same great reliability, but I'm thinking I might need something a dash bigger so it's easier to get my Mom's rolling walker in and out."
"Okay, let's start there." He took me to the model that was the next size up.
I'm just under 5'2". Short/petite…pick your choice. I slid behind the wheel. I felt like I was in an old sit-com I had seen on television. Carol Burnette dressed as a little girl, sitting in this monstrous chair. The car felt like it was ten feet wide and twenty feet long.
"It's nice," I murmured, but it's so big."
"All right, now let's go see the C300."
I remember the first adjectives that popped into my head were muscular and sexy. I'm a marketer…I know better…yet, that's how the brain works.
I slid behind the wheel and it felt… "right."
The fact that it was the previous year model that had been purchased as a fleet car, but had only 34 miles on it didn't hurt. It would be sold as a "certified used" vehicle. That meant a great warranty…just like a new car, with a lower price tag.
Emotion first…appearance, touch, feel. Validation justified by value for investment.
Emotional triggers are tightly nested in the RAS. They serve to alert and protect us. Friend or foe. Threat or suitable mate. And they also trigger a buy response.
30 years of marketing…
Not just being a woman, but dominantly marketing to women for the past thirty years, I realized how effective RAS triggers could be.
Women expect to be treated with respect, we as marketers have to keep that first and foremost.
Give us a great buying experience that caters to our emotional RAS triggers. Then help us validate it with the proof to back up the value.
Keep your customers Key RAS Triggers in mind
To effectively use RAS to trigger sales, you have to take into account who your customer is. Male, female, demographics, psychographics. We all have slightly different triggers.
When selling B2C or D2C you are selling to the end-user. Their RAS triggers are different than if you were selling B2B – one business to another.
Selling B2B you are selling to someone whose job is tied to their performance. Poor performance, making a bad choice, not only costs the business money, it could cost them their job. The sale process is uniquely different.
When dealing with the end-user, the more clearly you have her defined, the easier it will be to trigger a sale.
Her? Yes. Studies have revealed that 85% of all consumer goods have a woman making the buy. When you consider her circle of influence, husband, kids, parents, friends and colleagues…she influences 95% of all sales.
3 Key RAS Triggers
There are numerous ways to approach the use of RAS in marketing. You can find techniques divided into eight or more categories. However, there is a fair amount of overlap. I group them into Urgency, Avarice, and Dopamine Rush.
Urgency
A sense of urgency triggers us to take action. It ties back to the fight or flight syndrome. If we see fire coming, we get out of harms' way. If we're in the grocery store and hear the intercom announce a five-minute sale or free-gift, we may head on over…now.
We don't want to be left out. We don't want to be excluded from an opportunity.
Holidays and events trigger a sense of urgency for desirable items. Christmas gifts, decorations, and food choices. Fourth of July grills, hotdogs, hamburgers and beer….and don't forget the fireworks. Ski slopes opening. Camping season starting. Back to school deadlines.
For a product, we particularly like or want, and there are only three left…scarcity triggers our urgency button.
Urgency is often tied to time, a deadline, or physical limitation… like limited quantity. "While supplies last," or "ends at 3 PM" both trigger a sense of urgency.
You can also see the trigger of urgency in action on the television sales channels. The clock is ticking, the stock is limited and the phones are ringing.
Avarice
Some might call this greed, yet that is a word with a lot of negative connotations. Everyone likes to feel they got a good deal or good value for the money or time invested. That doesn't make them greedy.
We like the feeling we get for our savings and value. Discounts, bonuses, free shipping, reward points.
When we see holiday items on sale…that triggers two buttons both urgency and avarice.
Keep in mind, it's not always a discount sale.
Rewards programs, a special gift with purchase, packaged vacation deals all offer enhanced value and trigger purchases.
Bonuses are a superpower that can dwarf discounts in sales analytics...ROI.
A great example is those infomercials where the guy is selling a pack of knives. They focus on what the knife excels at. Only at the end to they start stacking on the bonuses. At this point the viewer can't help themselves, they pick up the phone and call, or click the buy button.
The bonuses enhance the central product.
Bonuses make it work better, more efficiently, provide additional information and at FREE, they enhance value. The bonuses are typically a limited time offer, so we add scarcity and urgency to the mix.
Dopamine Rush
Dopamine is the "feel-good" hormone. It is released when we experience pleasure. Having sex and eating chocolate are both tied to a dopamine rush.
A sense of belonging is important to both men and women. Fitness centers, elite clubs or groups use this. So do Harley Davidson, Husqvarna, MAC and IT Cosmetics, and numerous soft-drink and beer manufacturers. Brand advocates.
The higher your ranking with an airline…the earlier you get on and off the airplane.
For men, the triggers also tie into sexual prowess, self-esteem, and manliness.
Women have the equivalent of the masculine triggers. As caregivers, they add a broader range.
Among the female triggers are benevolence, social value, empathy, and personal gratification.
Charities frequently play to remorse and benevolence to get people to chip in and help out. The viewer/reader is better off and needs to lend a hand, donate.
When your social values align with a company, you are more apt to spend with them. "Family-oriented," "your trusted source," both promote social similarities. Helping humanity can do the same.
When we give a gift and the recipient enthusiastically loves it, we get an emotional empathy response…we get to share their joy. So purchases that create joy give women a dopamine empathy response. They feel good and are likely to repeat the pattern. Find that perfect item and buy it quickly.
Studies have shown women get a dopamine rush every time they have a positive buying experience. It's similar to the rush men get from an exciting sports event.
Marketers behind the modern department store capitalized on the dopamine rush.
They invited women to come in, not occasionally, but frequently. Decades before they could vote, women could grab their purses, visit, connect, and shop. And shop they did. It triggered a social change. They had found a place they could act independently. No one monitored their every movement.
Shopping empowered women. When you combine that with the quest for a perfect gift to trigger an empathy response, you have potent buying urges.
Key RAS triggers are powerful
When you create a buying experience that combines these three triggers the power explodes into sales. Urgency or scarcity, getting a great deal or bonus, and a positive user-focused buying experience is a great formula for successful sales.
This is equally true in person, or online. It's something I keep at the forefront when I work with clients.
In-depth knowledge of the customer.
A clear understanding of the product being offered.
Then tie it into a fabulous experience complete with urgency, and a great value
Need help with RAS triggers to connect with more customers, make more sales and keep customers loyal? Message me: [email protected].