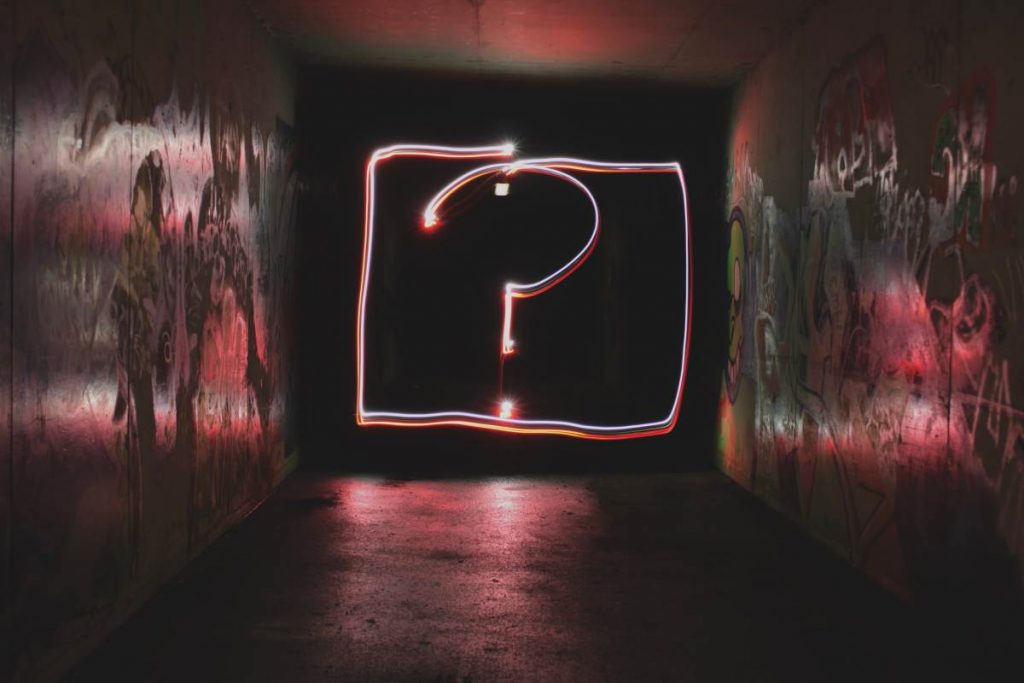 Business problem solving depends on the power of questions. When you're trying to develop a new product, improve your customer service, or increase sales, the questions you ask are critical.
Journalists, doctors, and investigators are trained on how to ask questions as an essential skillset.
Others from executives down don't think about questions as a skill they should hone. In fact, most of us either don't ask enough questions or don't phrase them to get optimal answers.
Without questions, we don't offer the answers our customer is looking for. It's not about us...it's about what they need.
What studies showed about the power of questions
A group from Harvard studied thousands of conversations between two people getting to know each other. They did it for face-to-face and also via online chats.
Some people were coached to ask at least nine questions in 15 minutes. Others were requested to ask no more than four in the same time frame.
After the online conversations, participants were queried about the interaction. Those who asked more questions were consistently better liked. Those who asked the questions scored much higher when answering questions about their partner.
In a live speed-dating scenario, people were more willing to go on a second date with a partner who asked more questions. Even one more question raised their willingness to have a second date.
If participants are too busy self-promoting, as can happen during an interview process, they miss the opportunity to learn about the company and the position.
Power of questions is critical for your business
A service provider for over 25 years, the power of questions is critical to my success. I've coached many clients and students on interviewing skills and nailing down the job.
For wellness service clients, questions were an integral part of the screening process to make sure the service was correct for them. I needed to make sure we were on the same page, and I'd be able to make them happy.
The information I needed to make decisions tied tightly to asking the right question, in the right format.
One thing people often miss…
Just like dating, there is the best order for questions. You don't start with a proposal of marriage.
Asking the right kind of questions signals your competence, builds rapport, and builds productivity in the relationship.
Four Techniques to take the lead in a question-asking dance
Like most women, I find dancing with a partner who doesn't know the dance...or how to lead is uncomfortable, to say the least.
To be a good dance leader try these techniques to foster trust, respect, and sharing.
You may start with an introductory question like, "how are you." This is generally followed by a mirror question. "I'm fine. How are you?"
Full-switch questions change the topic. "What does customer service see as the top three client concerns?"
Keep questions open-ended
Whenever possible phrase questions so you get the information...not a yes/no answer. Yes/no answers tend to halt the conversation. You're inviting a response and engaging them in the conversation.
In studies done at Harvard, too few questions left participants feeling like there was never a productive dialogue. Interaction lacked. It didn't feel pleasant.
Too many questions created a stilted environment. No one wants to feel interrogated.
Focus on follow-up style
I have a close colleague who when a client tells him, "I need your help with a problem." He always responds with a variation on these questions
What do you want?
What will having that do for you?
How will you know when you have it?
What's the perfect outcome?
Questions like these open doors and allow you to really gain insights into the best ways to achieve your own goals. At the same time, the person being asked these questions tends to feel respected and heard.
Follow-up questions have the special power of soliciting additional information at the same time they build a bond
This type of question often reveals unexpected answers that can trigger innovation. It's also the easiest and most natural type of question to ask.
Strike a balance
Keep the conversation as casual as possible. A formal tone tends to intimidate answers and you'll get less information.
Whether it is a phone call or a staff meeting the group dynamics will have an impact. People who close-off and don't participate inhibit others. The opposite is also true. When one person starts to share, the rest tend to follow suit.
Work to increase questions and decrease statements to get more information and answers.
Give people an escape hatch. If you make it clear, "we're brainstorming here, there are no bad answers." People will feel freer to speak.
Make use of a whiteboard for notes. The beauty is how easily notes can be erased and changed. This enhances interchange, creativity, and innovation.
It's interesting to note that in a conversation, the participants tend to like the person asking questions. Third-party observers in the same conversation, tend to like the person who opens up and answers the questions. They view the answering person as more engaged, present, and memorable.
Get the sequence in the right order.
I've read some mixed answers to this one. Sometimes asking a tougher question, or more personal question can help people open up.
The Harvard group discovered that when a more intrusive question was asked and the following questions were less intrusive, people were more willing to share.
That said...think of the first date. There are some things that could have your date slapping your cheek or stalking away.
To relationship build, start with less sensitive questions and slowly and casually escalate.
Avoid peppering your partner with questions. Use the scattering technique to weave questions into a casual conversation that feels more comfortable.