Enhance Profits with Wellness Travelers
Wellness travel is experiencing steady growth. It's growing at a faster rate than travel as a whole. Wellness travelers are a boon to the spa and hospitality industry. They travel more frequently and spend more than the average traveler spends... by as much as 130%. They don't hesitate to pay a little extra to get what they want.
Create experience packages that focus on different wellness goals. Offering these on your website will increase bookings and get you on the wellness traveler's radar.
According to Health and Fitness travel, here are some of the most popular current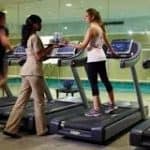 trends.
Stop smoking retreat. It's never easy to stop smoking. Even worse, when you are under stress at work or home. Opting to escape for some time at a health-conscious retreat can be just the ticket. Physical activity, relaxation and trained support can make kicking the habit much easier.
2. Healthy mind and body retreats. Retreats are growing in popularity. They can include coaching in mindfulness, meditation, yoga and healthy lifestyle.  When you reduce stress, burn out turns into revitalization.
Detox with healthy eating. Healthy food choices enhanced with food sourcing and cooking tips. Guests depart with a physical cleanse and ideas to enhance their long-term lifestyle.
Adrenaline junkies love to be active. Combined with Zen relaxation it offers more. The combination encourages living in the moment and reduces worries and stress.
Family Wellness. A family trip where electronics get switched off can lead to bonding. Offer outdoor activities and adventures they can share together. Bicycling, water sports, and tennis all burn energy and get kids away from smartphones.
Spas are also opening their doors to include families. Some are offering special treatments targeting younger guests.
Workplace Wellness. These wellness weekends allow the team to relax, have fun and enjoy the company. No work stress, just great physical activity and comradery. Hiking, bicycle riding, yoga, water sports... anything popular in your area.
Eco-Friendly Wellness Retreats. These retreats allow wellness-minded travelers to relax and destress without guilt. The focus is an eco-friendly facility and treatments.
Any size property can incorporate wellness.
Whether your property is large or small you can find ways to incorporate wellness opportunities. It's about recognizing the benefits you already have available.  For what you don't have, find local affiliates. Look for what is special or unique in your community that might appeal.
If you are in more of a business travel destination, tap into that. Business travelers are recognizing the need to maintain their healthy lifestyle. It's no longer enough to stay well and fit at home.
Today's business traveler wants healthy options while they are on the road too. Fitness facilities, in-room fitness, meditation and healthy food choices are all assets today's road warrior wants.
Hotel chains are developing wellness options for existing properties. But they are also adding dedicated divisions to focus on this travel group.  Generation Xers and millennials are taking control of their own health. This will continue to fuel the need for wellness in hospitality and travel.
An investment in wellness options is an investment in the future of spa and travel.