Bachelorettes wellness escapes  are the new hot favorite trend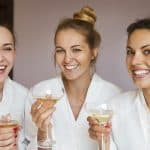 Your property may already be offering weddings, but are you capitalizing on the bachelorette wellness escape that is becoming increasingly popular?
In my 30 years in the spa and beauty industry, wellness is so integral it is the norm.  You don't even think about experiencing it or realize the lives you are touching as you do it.  But our visitors are thinking of it.
Today the interest in wellness and de-stressing is impacting the bridal market.  Instead of the traditional wild weekend away with lots of booze, more brides are looking for a different option.  They are escaping with their bridesmaids for a wellness retreat. It's been in Bride Magazine, twice in the past 12 months. It's all over Pinterest and a Google search for "bride bachelorette spa retreat" brought up 923,000 responses.
Getting together with their girlfriends they get pampered, relax and approaching that always stressful wedding a new way.  How could this impact your property?
In addition to rooms, food, and beverages for the typical three-day event, they want packages of services.
Most popular services for a bachelorette wellness escape ( prices are per person):
Massage - $120-$180 per session
Deluxe Manicure & Pedicure $150-185
Wellness coach or tennis lesson - $65 per ½ hour
Body treatment $150-300
Spa facial $125-175
Hydrothermal/ritual baths $300 up
Shirodarah $100-200 for 40 minutes (can be add-on to facial or massage)
Pressotherapy $70 / 40 minutes
Healthy cooking class - $75-$200
Healthy is important.  It's true, girls want to have fun… but they still need to fit into their dresses.  They want healthy menus that look and taste decadent.
How big is the opportunity of a bachelorette wellness escape?
Does anyone have an idea what kind of dollars we might be talking for one of these retreats? Let's take a look. Typical groups range from 4-12.   Let's look at a group of six.  The bride, maid of honor and four attendants – This is very common.
For a three day event, they will share rooms because they love to bond.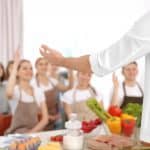 Meals and beverages for 3 days
Spa package (massage, Mani + pedi, body treatment, facial)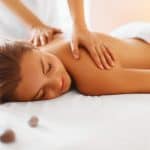 Healthy cooking class with meal & wine spritzer
So for group of 6 - $1255 per person = $7530 – and depending on add-on or upsells… much more.
Groups of 12 - $15,060
If you typically host eight weddings in a month and half of those had a pre-wedding retreat for a group of 6  you could easily be adding $30,000 per month. Conservatively.   This is on top of revenues from hosting her wedding.
Don't forget the upsells
As a copywriter, I love finding and promoting the upsells. Your upsells will be unique to your property and local.
You might want to offer as possibilities:
Guided walking tours
Skiing/ snowboarding
Local sites of interest guided tours (wine tours, water excursions)
Horseback rides
Any activity catering to their party's special interests are all possibilities.
If the bride only picked two of the upsells it would be easy to add convert that group of 12 from $15,000 to $18,000 or more.  If your property isn't helping brides have a great bachelorette wellness escape, you're leaving a lot of money on the table.
It will take some work to get the landing pages, packages, any needed affiliates and nurturing auto responders set up, but once done, it can work for you for years.
Latest update???
This trend has gained impressive popularity with bachelors also.  Fun, adventure, bonding in a positive environment.  Catering to group bonding is big business and a wellness cornerstone.
Questions or need assistance. Don't hesitate to contact me, your inside link to the spa industry. [email protected]