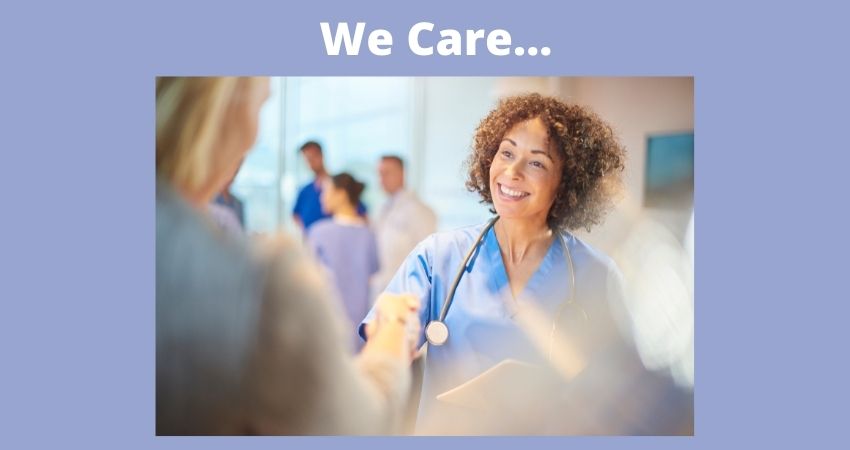 Dear [FNAME],
Don't struggle alone for another day.
You're a patient of ours, and we want to help you get even better support.
At xxxxxxxxxxxxxxxxx Medical Center, we value every patient. We're concerned about the quality of your care during your visit. Even more than that, once you've said goodbye to us - how are you able to handle things at home?
We're committed to helping you through each step of your health and wellness journey. So, we've put together a team of support professionals that understand what you are going through.
Our team is here to provide you with personalized support. Help for you and your family, regardless of the challenges you are facing.
We're inviting you to learn more about the support we offer through xxxxxx. It's a unique program that lets you build your personalized Support Plan.
What kind of support?
● We offer reliable health information and classes. You'll find topics for just about every area of your life.
● We'll help you find reliable, local resources to solve your problems. Our xxxxxx team carefully vets each resource. You name the issue; it's probably on the list. Think of needs like childcare, senior care, errands, groceries, medical equipment, home modifications, supplies, and more.
● There's a tool to help you coordinate financial and social support.
● And you'll find an online portal to manage your Support Plan and share it with your loved ones.
In three easy steps, you'll learn more!
1. Tell us which of the xx categories of information and resources would help you. 2. Next, review your recommendations and create your Individual Support Plan. 3. Then if you wish, you can share your plan with family and friends so they can help too.
You'll find resources that include free, discounted, and self-pay offerings.
Please take advantage of our support invitation now. There's no charge to you to use our support finder. Click this free link to visit our xxxxxxxxx page or call us at xxx-xxx-xxxx.
Call or Click this link today to learn more about how you can get the help you need.
---
Project canceled due to covid. This work belongs to Judith Culp Creative Copy.