Clients & Experience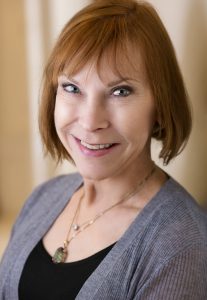 My clients & experience are diverse.  I've been in your position, management, practitioner, marketer. Been your guest and customer.  I understand your prospects and clients.  B2B and B2C prospects need to hear different things to make a decision and take action.
Web content and strategies for wellness, hospitality, and tourism.
Professional Clients & experiences:
SPCP:  Training manuals.  Contributing editor for their newsletter for four years. Content, editing, and deadlines. PowerPoint-based materials for lectures. Ongoing articles for trainers and newsletter.
Cengage Learning:
Five years as reviewer for Milady Publishing
Contributing author for "Tips and Tricks for Permanent Cosmetics."
Co-author of Esthetician's Safety Handbook
Contributing editor for the first and second editions of  Milady Standard Esthetics: Advanced Textbook.
Stylist Newspapers: A monthly column for 20 years.
NCEA: Articles and PowerPoint-based webinars. Also, test writing, and lecturing.
Trade Magazine article content:
Les Nouvelle Esthetique
Dermascope
Skin Deep
Skin Inc.
Pulse Magazine
Diverse Clients & Experience
Noel Asmar Group - email series content
Jindilli - web content
Circadia - web strategies for readability
Institute of Advanced Medical Aesthetics - USP branding
ISPA's Academy division - educational business articles
Salishan Resort - marketing blog article
Aegialis Hotel and Spa - marketing blog article
Swinton Park Resort - marketing blog
Rudding Park Resort - marketing blog
Dromoland Castle - marketing blog
Lynn Van Norman Medical Massage - redesigned web site, social media, and e-mail marketing
In my own business, writing has included:
brochures
web content
e-blasts
e-newsletters
blogs, articles
school catalogs
curriculum content
student manual
PowerPoint presentations
In 2014,  self-published a safety handbook for permanent cosmetics.
Blog on travel and wellness.  Visit to see my reviews, stories, wellness and travel tips.  Spa Travel Insider.
Let's set a time and explore your needs. Call: (office) 1- 541-344-7789;
Skype 1-541-255-2167 or click on the Contact Form to email me.