Grow your business and enhance profits!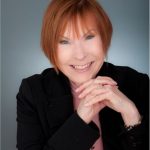 Are You a Wellness Marketer or Business Owner? Imagine if you had a secret weapon to boost results and increase your bottom line.
I create content focused on offering your customers a great experience… a must in your Personal Development, Career Help, Coaching, and Wellness.
I help you using:
Persuasive writing
SEO content marketing
Psychographics,
Quality research,
Problem-solving.
W
ellness Copywriting
I work to enhance your customer's life and shopping experiences with content marketing. I educate, entertain, inspire and gently persuade. At the same time, I build your positive reputation, visibility, and relevance.
I work both by the project and on retainer to assure you have adequate access to me to get your needs met.
The project may be as simple as a blog, article, or a commitment to have multiple every month.
Stories. Your amazing brand story, your personal story, and client success stories. I'll help you discover stories about your products or services.
I use SEO techniques to help you build Google rankings, and increase sales and web traffic organically.
To grow organically, (without paying) search engines want lots of TLC. In return, they increase your Google ranking, leads, sales, and web traffic.
And I keep your existing pages updated to keep those Google Bots happily engaged to share your content with searchers.
What content do you need?
SEO Content Writing  – to build your brand, rankings, and sales
Articles / Blogs – to inform, educate, entertain and build trust
Case studies – to help visitors see themselves succeeding
Email sequences – to engage, inform and stimulate action
Landing pages  – to engage and motivate action
Video scripts – to inform, teach and answer questions
Web content  – to inform, build know, like, and trust
Content writing – inform, educate, entertain through each phase of your buyers journey
Storytelling – incorporated into many modes to engage your visitor
Technical or training content or scripts
Social media content – to share the messages in your content marketing
Contact Judith
It's all about your customer. They are the key to your success. Prospects and customers need a great experience. To do that they need to be, engaged, and nurtured. That needs a special kind of content... persuasion.
Let's chat. I offer a free 15-minute Discovery Call to explore possibilities. You can Book using the button below, or send me a message. [email protected]
Let's problem solve!